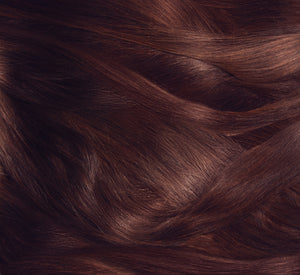 Limited time
This the season to be shopping
Exciting Promotions on Closures - Add to CART to see prices
Shop All
Discover the Magic of Micro Links Hair Extensions: The Undetectable, Versatile, and Non-Damaging Alternative to Wigs and Traditional Weaves
Micro links hair extensions are quickly becoming the go-to choice for those seeking a more natural, versatile, and damage-free alternative to wigs and traditional weaves. This innovative technique expertly blends extensions with your real hair for a seamless, undetectable appearance while ensuring the health and integrity of your natural locks.
Key Features:
Natural Appearance: Micro links hair extensions are expertly designed to blend seamlessly with your real hair, creating an undetectable and natural-looking result.

Versatile Styling: This cutting-edge technique allows for a wide range of styling options, giving you the freedom to create various looks and hairstyles without limitations.

Damage-Free: Micro links hair extensions are secured using small silicone beads, eliminating the need for heat, glue, or sewing. This gentle method ensures that your natural hair remains healthy and damage-free.

Customizable: Micro links extensions can be customized to match your hair's color, texture, and length, providing a tailored solution that perfectly suits your individual needs.

Long-Lasting: With proper care and maintenance, micro links hair extensions can last for several months, offering a durable and cost-effective alternative to traditional weaves and wigs.

Easy Maintenance: Caring for your micro links hair extensions is simple, with straightforward care instructions that help keep your hair looking fabulous and tangle-free.
Embrace the future of hair extensions with micro links, the innovative and non-damaging solution that offers a natural, undetectable appearance while safeguarding the health of your hair. With an extensive range of styling options and the ability to customize the extensions to your unique preferences, micro links hair extensions are the ideal choice for those who value versatility and quality. Transform your look and boost your confidence with this revolutionary hair extension technique today.
---
8 products