Easy to Use Prarvi Clip In Hair Extension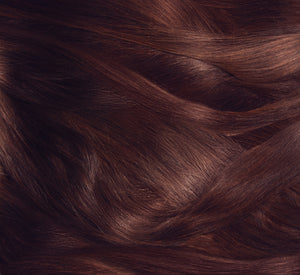 Limited time
This the season to be shopping
Exciting Promotions on Closures - Add to CART to see prices
Shop All
Introducing Easy-to-Use Clip-on Extensions: Transform Your Style with Pure Raw Virgin Human Hair Clip-ins
Clip-on extensions are among the most convenient and user-friendly hair extension options available. They require minimal time and effort, allowing you to instantly achieve the styles you've always dreamed of trying. Our pure raw virgin human hair clip-ins offer volume and a natural look, enhancing your style effortlessly.
Available in All Textures and Colors:
Our clip-on extensions come in a wide range of textures and colors, ensuring you'll find the perfect match for your unique style and preferences.
Customize Your Order:
We understand the importance of finding the perfect hair extensions, and that's why we offer customization options to help you create the ideal clip-ins for your specific needs. To customize your order, please contact us through the following methods:
Email: preeti@prarvi.com Text: +1(908)367-0892
Key Benefits:
Easy to Apply: Clip-on extensions are incredibly simple to use, allowing you to transform your look in a matter of minutes.

Versatile Styling: Our pure raw virgin human hair clip-ins can be styled with heat tools and products, offering endless styling possibilities.

Natural Look and Volume: Enhance your hairstyle with added volume and a natural appearance using our high-quality clip-in extensions.

Variety of Textures and Colors: Choose from a wide selection of textures and colors to find the perfect match for your style and individual taste.

Customizable Options: Our dedicated team is available to assist you with customization, helping you create the perfect clip-on extensions tailored to your specific needs.

Temporary Transformation: Clip-on extensions provide a non-permanent solution for trying out new styles, allowing you to experiment with your look without committing to a long-term change.
Discover the ease and versatility of our pure raw virgin human hair clip-on extensions. With a variety of textures and colors, as well as customizable options, you can effortlessly achieve the style you've always dreamed of. Contact us today to customize your order and elevate your look in no time.
---
4 products